Bacon Wrapped Cranberry Jalapeno Poppers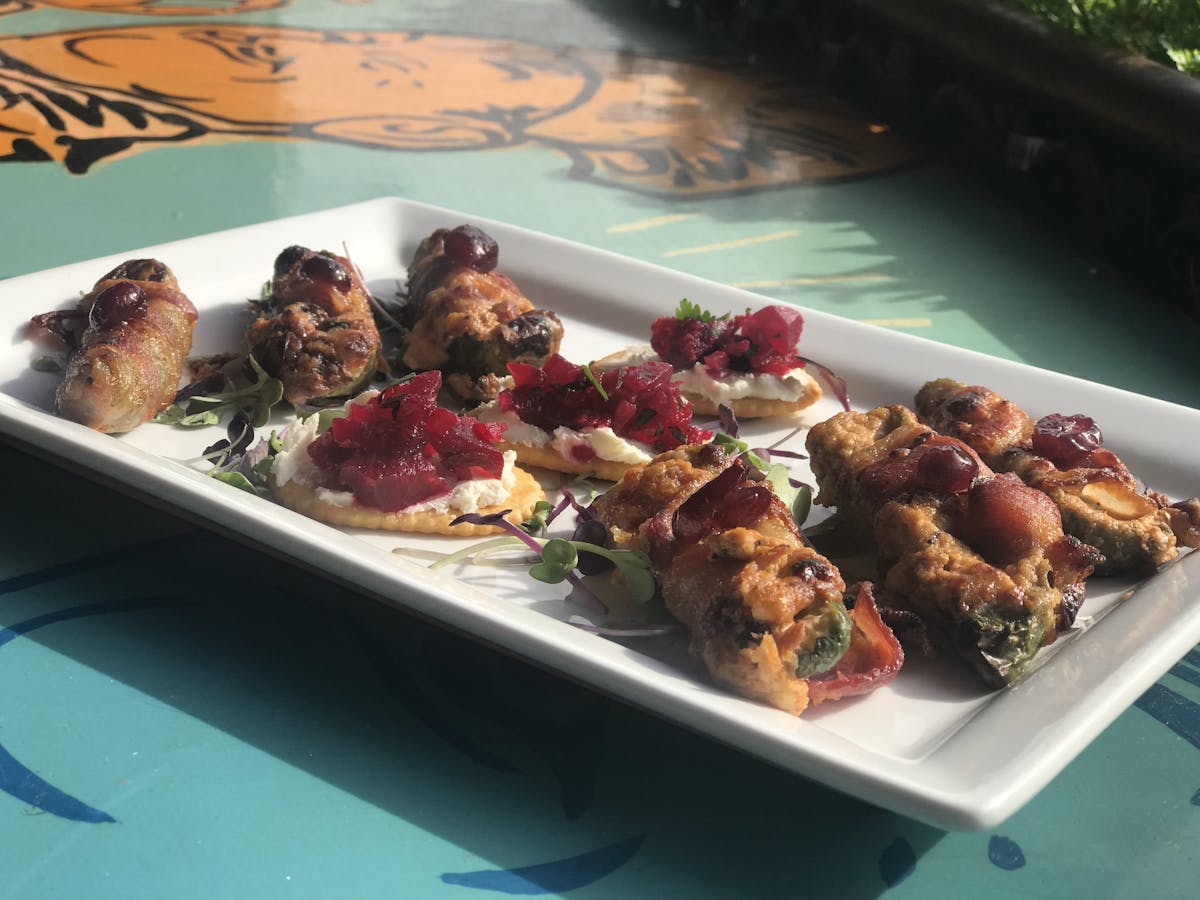 Makes 20 pieces
10 large jalapenos
8 oz cream cheese
1/2 cup pepper jack cheese
1 tsp chili powder
1/2 tsp cumin
1/4 tsp garlic powder
1/2 tsp onion powder
1/2 can (6 oz) cranberry sauce
1/4 tsp salt
5 strips raw bacon - cut in half (10 pieces)
Directions
Preheat oven to 375
Cut jalapeno in half; remove seeds and ribs. Set aside in a bowl mix cream cheese, pepper jack cheese, chili powder, cumin, garlic, onion, mix well.
Fold in cranberry sauce
Fill each half jalapeno with the cheese mixture. Wrap bacon around each filled half and place it on a lined baking sheet.
Bake until the bacon is cooked as well as slightly crispy.
Remove from the oven and place on a paper towel to let any bacon fat drain off before serving.