Fall Spicy Pumpkin Hummus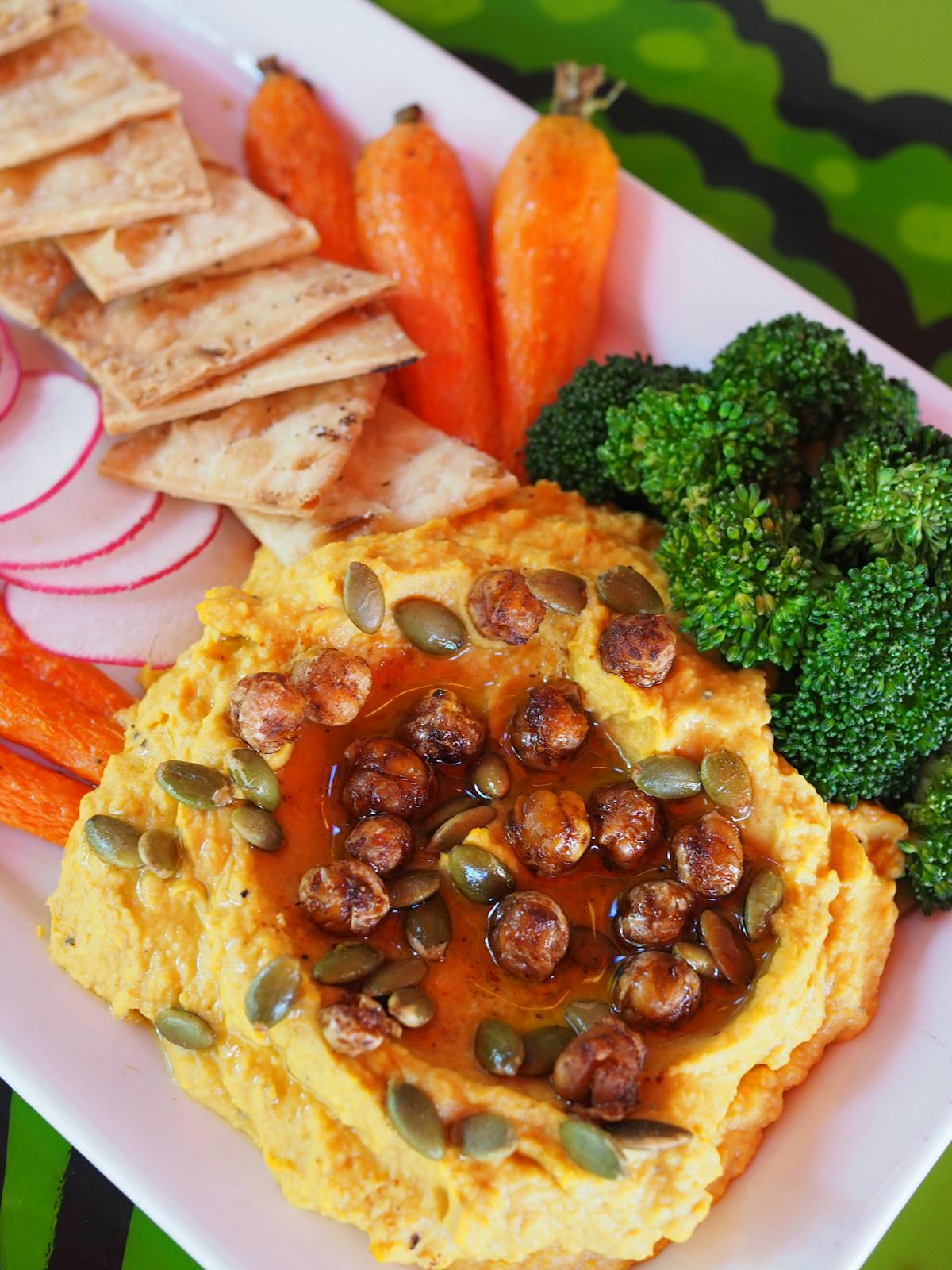 Serves 4 -5 people
2 16 oz can garbanzo beans (reserve the water)
1 cup pumpkin puree (not pumpkin pie filling)
½ cup tahini
¼ cup lemon juice
½ cup olive oil
2 cloves garlic
½ tsp cumin
½ tsp turmeric
½ tsp nutmeg
½ tsp powdered ginger
1 red fresno chili, seeds removed
½ cup garbanzo water
salt to taste
Put all the ingredients into a blender or food processor except the chickpea water.
Puree until everything is combined well.
Add the chickpea water and puree until smooth.
Drizzle the top with more olive oil and sprinkle with crushed red pepper
Serve with fresh vegetables, pita, or anything else of your choosing!