Lamb Stuffed Shiitake Mushrooms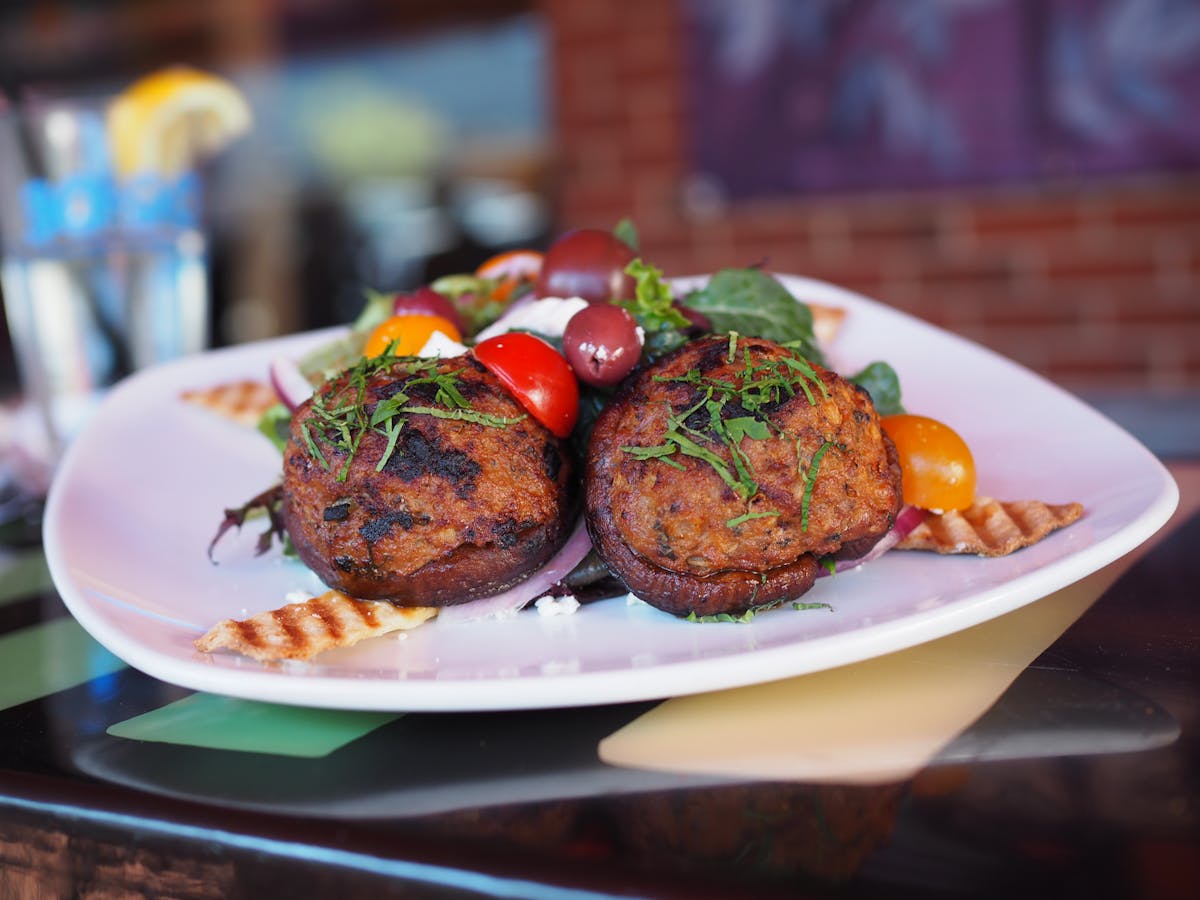 Recommendation: Serve with a salad
This is a light and refreshing dish for Spring and Summer. Use with a button or cremini mushrooms to create small appetizers.
Ingredients
1 Lb ground lamb
1/4 cup small diced onion
3 cloves chopped garlic
1 Tbsp olive oil
1 Rosemary sprig chopped (rosemary removed from stem)
5 mint leaves finely chopped
1 tsp fresh oregano chopped
1 tbsp tomato paste
8 large shiitake mushrooms (4 small portobellos may also be used.)
Directions
In a pan, on low to medium heat, place the oil, onions, and garlic in a pan, cook them until translucent.
Remove the pan from the stove. Add salt, smoked paprika, crushed red pepper, and the fresh chopped herbs. Let the mixture cool completely.
In a bowl, place the lamb, tomato paste and the cooled onion, garlic and herb mixture mix all ingredients. Place in the refrigerator for 30 min.
If using portobellos, remove the stems and black gills from the underside.
After 30 min divides the mix into 8 or 4 portions depending on the number of mushrooms you have.
Preheat your oven to 400. Fill each mushroom cap with one portion and press into the cap.
Place the stuffed mushrooms on a sheet tray. Bake for 15 minutes. Remove the tray from the oven, let them cool or serve directly. They can also be lightly grilled before serving.
Lamb Stuffed Shiitake Mushrooms