One Pot Beer-Braised Chicken and Vegetables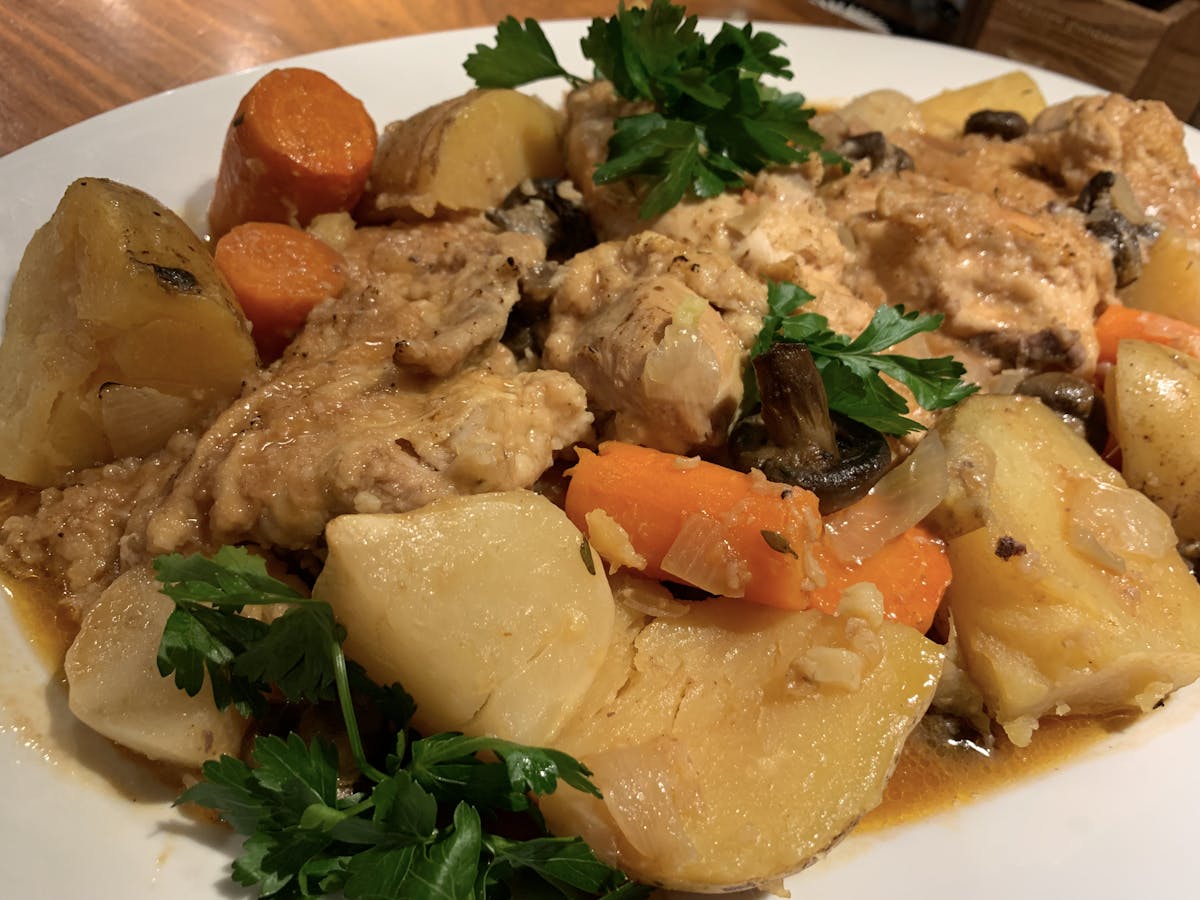 Ingredients
1 whole chicken cut in 8 pieces (2 drumsticks, 2 thighs, 2 wings, 2 breasts)
1 cup flour
1 tsp salt
1 tsp black pepper
Oil as needed
2 large potatoes cut into quarters (or 1 Lb. small potatoes)
1 onion diced (large dice)
2 to 3 cloves garlic
3 medium carrots peeled, and cut into 2" long pieces
2 turnips peeled and cut in quarters
3 ears of corn cut in thirds
8 oz pack baby Bella mushroom (or mushroom of your choice)
3 cups chicken stock (home-made or store-bought)
1 can lager beer of your choice
3 springs fresh thyme
2 tbsp tomato paste
Directions
Preheat oven to 300
In a bowl, mix the flour, salt, and pepper and toss the chicken in it, until evenly its coated.
In the same pan, when the chicken is done, add tomato paste, chicken stock, beer, beer, and thyme, bring to a simmer.
Add chicken back in, then the potatoes, carrots, turnips, mushrooms, and corn.
Bake in the oven for 55 min until the veggies are tender and chicken's internal temperature is 165 (chicken with a meat thermometer.) Enjoy!